Upcoming Foreclosures
Sonabank has a variety of real estate for sale, including single family homes, single family lots and raw land, and commercial real estate. Bank-owned properties are available across much of Sonabank's Central and Eastern Virginia service area, including the Northern Neck, the Middle Peninsula, and along the James and Rappahannock rivers.
If you have any questions about Sonabank properties, please call us at 804-550-5951 or email [email protected].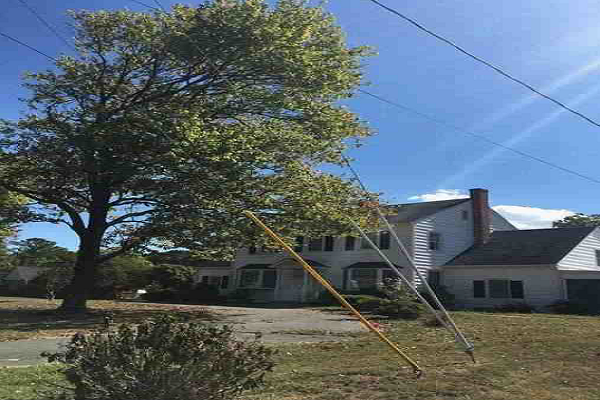 446 Northumberland Highway, Callao VA
NOTICE OF TRUSTEE'S SALE OF 446 Northumberland Highway Callao, VA (Northumberland County) Tax ID # 8-B(1)-127-A
In execution of a Deed of Trust in the name of Stephen Douglas Harris and Debbie Bowers Harris dated December 12, 2008, recorded as Instrument #2008083459 in the Clerk's Office of the Circuit Court of Northumberland County, Virginia, which Noteholder is Sonabank, as successor by merger with EVB, the undersigned Substitute Trustees, either of whom may act, will offer for sale at public auction to the highest bidder, at the front entrance of the Northumberland County Circuit Court, 220 Judicial Place, Heathsville, Virginia, Virginia on October 28, 2019 at 2:30 p.m., the following property:
ALL that certain lot or parcel of land, together with all appurtenances thereunto belonging, situate and lying on U.S. Route 360 in the village of Callao, Lottsburg Magisterial District, Northumberland County, Virginia and shown as containing .7044 acre, on a plat dated October 22, 1989 and of record in the Clerk's Office of the Circuit Court, Northumberland County, Virginia.
Less and except 0.146 of an acres conveyed unto Harry C. Schoelpple recorded in Deed Book 589 at page 251.
In addition, sale shall be made subject to all existing easements and restrictive covenants as the same may lawfully affect the real estate. Property to be sold in "AS IS" condition without any warranties. Property shall be conveyed to the purchaser by special warranty deed.
Terms of Sale: Cash, Cashier's or Certified Check at sale made payable to Hill and Rainey Attorneys. Certified funds must be presented to Trustee for inspection at the start of sale in order to be qualified to bid. Bidding Increments: Not less than $100.00. A deposit of $2,000.00, or 10% of the purchase price, whichever is less, will be required from the successful bidder at the time of sale with settlement within fifteen (15) days from the date ofsale. Additional terms may be announced at the time of sale.
Pursuant to the Federal Fair Debt Collection Practices Act, we advise you that this communication is from a debt collector attempting to collect the indebtedness referred to herein and any information we obtain will be used for that purpose.
Robert B. Hill, T. O. Rainey, III, Nathaniel A. Scaggs and Jennifer A. Scheller, Substitute Trustees
This is a communication from a debt collector. FOR INFORMATION PLEASE REFER TO: www.hillandraineyattorneys.com
Hill and Rainey Attorneys
2425 Boulevard, Suite 9 Colonial Heights, Virginia 23834 (804) 526-8300, Ext. 117
Dates of Publication: October 3, 10, 17 and 24, 2019